Real-time Positioning System
Chimeslab develops tomorrow's positioning software.
A solution made to be easily adapted for different needs.
The system is a so-called RTLS (real time locating system) system.
Through various techniques, including WIFI, BLE, RFID or UWB, objects equipped with special tags can be positioned in the system.
Positioning data opens up for several possibilities:
Overview
A map view that real-time visualizes position data over one or more floors simultaneously.
Follow workgroups and equipment or get direct indication of where an alarm has been activated anywhere.
Find equipment
It is easy to find equipment without having to look, all information about where the equipment is, is stored and can quickly be accessed. User-friendly clients can show which equipment is closest and how to quickly find it.
Automated event sequence
Position data is used to describe workflows. An operation flow with automated ordering of cleaning takes place by detecting when a patient enters an operating room and then leaving the operating room. By detecting these events, the system can automatically book cleaning for the recently used operating room.
Utilization
With Chimeslab's software solution, there is a significant degree of utilization when position data collected over a longer period is analyzed to assess how much an object or room is used. With this data collection as a basis, the business can more easily make strategic decisions.
Hours per month searching for equipment
Percentages giving up after failing to find a piece of equipment.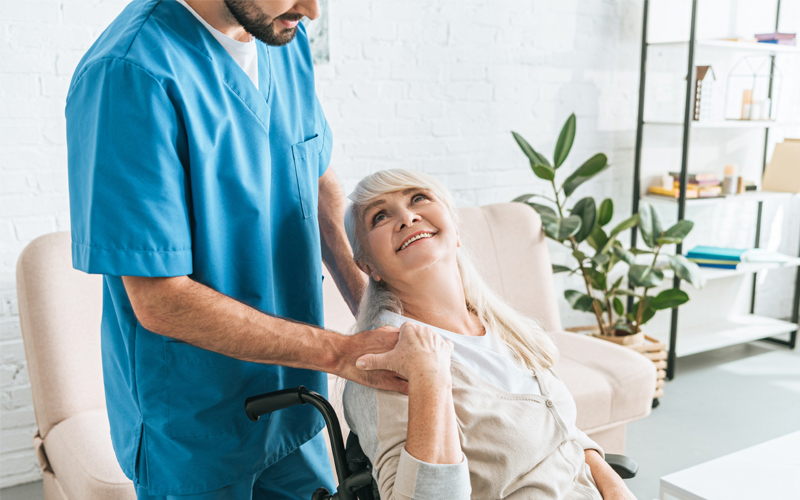 Improved patient care today and in the future
By reducing lead times, automating processes and improving the insight into how the company uses objects and utilizes premises, Chimeslab helps the hospital to be on top every day.
Chimeslab offers a comprehensive client package designed to make the most of real-time positioning. In addition to the clients, there are several possibilities for integration with existing and new software and hardware solutions via our open API.
LIKE TO LEARN MORE?


DON`T HESITATE TO CONTACT US!

.